The Devil's Throat
The truth is a driving force Charlotte must unravel to discover her destiny.

Category: Historical Romance (Fiction)
Available in paperback - see books for link
Link to Amazon Kindle for sample pages and reviews: see link
Description:
In a rich language full of adventures and new experiences intriguing characters are brought to life in this
realistic account of life and unexpected romance with a real sense of place and time in the old fishing town of Cromer,
Norfolk, and London, during the evocative era of Victorian England.
Brief synopsis:
'Charlotte' and her little brother 'Will' are saved from drowning in 'The Devil's Throat' by a handsome sea-captain,
'Nicholas O'Rourke'. How did they get there and what were their plans? Nicholas means to keep them safe until he discovers
the truth, he suspects their situation has something to do with smuggling. A determined and young Charlotte heads on his
vessel to London with a plan in mind. What she never expects is to unravel her parents' secret (Sally, her mother who is
addicted to Laudanum, and her father, drowned at sea when Charlotte was a child) and her true family history. Nor did she
expect to fall in love with Nicholas who is engaged to her new friend 'Alice'. They are pursued to London by 'Henry'. Did
Will see him murder a man on the beach at Cromer? Can they survive a shipwreck when Charlotte flees back home on
discovering Nicholas might be lost to her forever when she discovers he is engaged to Alice?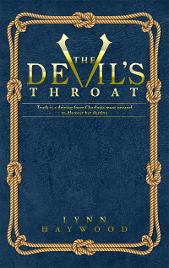 Extracts from the book (no picturesor titles in the book! These are my own doodles from research material).
Sou'wester
There was no gold in the streets tonight, there was yellow sou'westers and hunched over men,
there was grey in the women sack-makers, grey in the shadows of the ladies of the night,
and the men wandering between them and the ale houses. The vessels in this light were all grey,
and so were the dolphins that that wrapped around the lantern posts along the river that would
never leave their warm posts, their eyes flickered yellow in the light, and perhaps their skin glinted silver.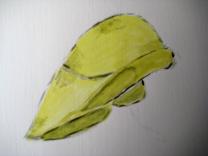 Dead Eyes
Will liked the sounds that hummed and rattled through the end of broom, the bowsprit, the gaff sails, the mainsail.
He learned how to manoeuvre the sails in gentle winds, learning their speed and windward ability. He learned how
to handle bull ropes and tie knots in dead eyes. His hands were raw and every muscle in his body ached, but he
shrugged it off as he drank strong tea with the crew and listened to their jokes and songs.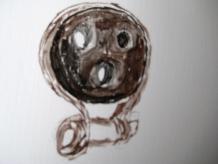 Advertising
Sally stood on the platform, there seemed to be several train tracks on both east and west sides of the station,
the tracks in the middle had stationary trains. She was aware they had arrived through a tunnel, looking back
at the tunnel it seemed very distant and hardly visible etched in the background. The black bricks beneath her feet
seemed to be moving, they glittered here and there with white frost. The red-black walls behind them
were adorned with advertising tin posters: soap; cigarettes; cocoa and tea.
'Come, Mrs Mayhew,' Dr Farish ordered.
'What'
'I can't leave you stranded. Please, this way.'
She heard a whistle's loud peeeep. People were milling around them, all with somewhere to go, people to see, black figures
amongst black stone and tunnels. There was an echo about the place which was quite unearthly.